Type of Services
Our professional experience in car transportation makes the process easy and convenient for you. We provide a full range of services for the transportation of your vehicle throughout the United States. Our clients receive a safe delivery of the vehicle on time, no matter what vehicle and where it is.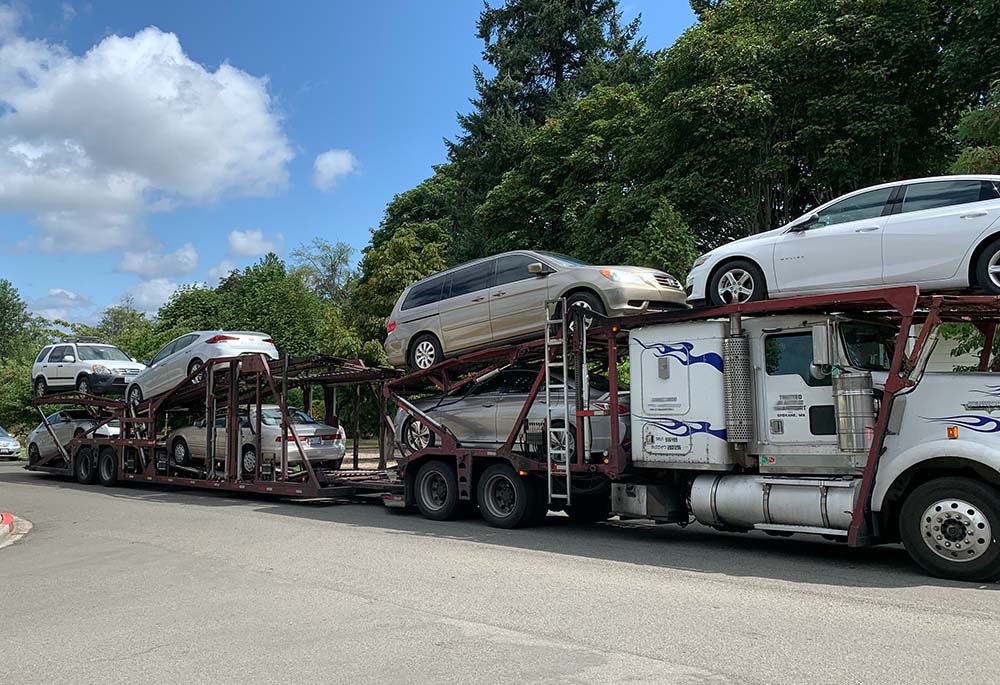 Open Car Trailer
This is the most common and cheapest car delivery option. This type of transport gives an advantage in the transportation of large vehicles in height and width in large quantities at the same time. By choosing this type of transport, you receive a low cost of transportation, but receive full insurance coverage against all accidental damage. The only drawback is that you get a dirty car, but you save money.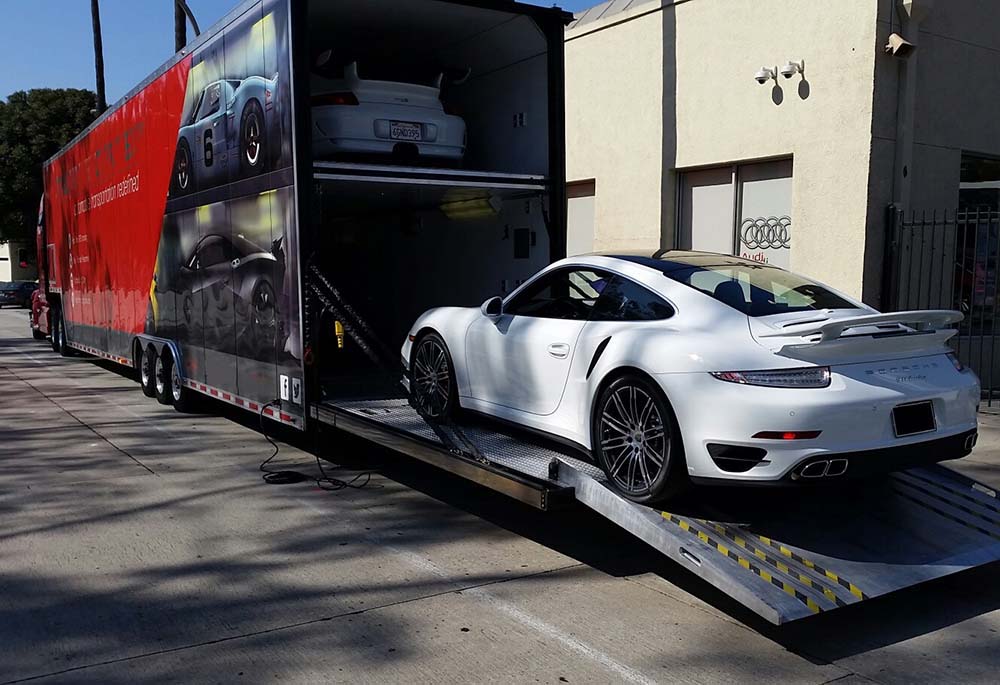 Enclosed Car Trailer
This expensive option is suitable for classic and luxury cars. This type of transport provides the highest level of protection for your vehicle during transportation. By choosing this type of transport, you want to avoid minor dents or other external factors that can cost thousands of dollars. By choosing this type, you get the highest level of protection for your car.
Service List
Type of Trailer
Type of Service
Door to Door
Expedited
Open Trailer (regular cars)
Included
Optional
Enclosed Trailer (luxury cars)
Included
Optional
Our Service For You
Choosing the type of transport, we know you care about the convenience, and you get your car delivered faster. We know you don't want to think about where to bring the car and where to pick it up from. Therefore, we do door-to-door delivery of your vehicle, which makes our service convenient and simple.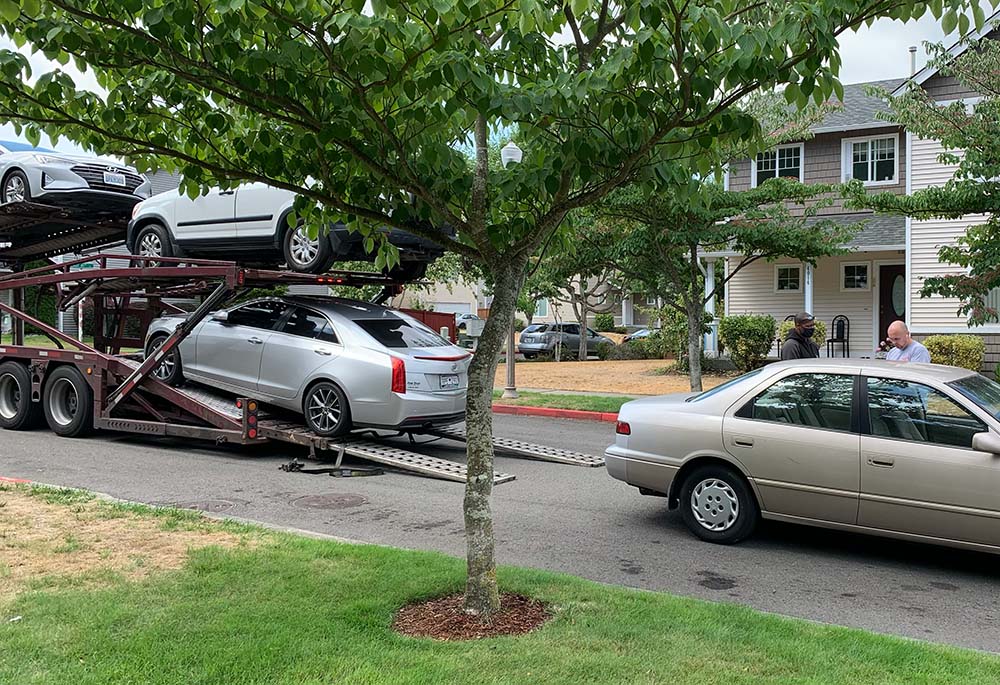 Door to Door delivery
This is the best way to save you time and enjoy loading and unloading your vehicle. To do this, you need to provide the exact address of the place where your car will be picked up and delivered. Our drivers will do everything to get as close to your address as possible, but they must find a safe place to park their truck, as the law prohibits the passage of heavy vehicles for small streets in some places.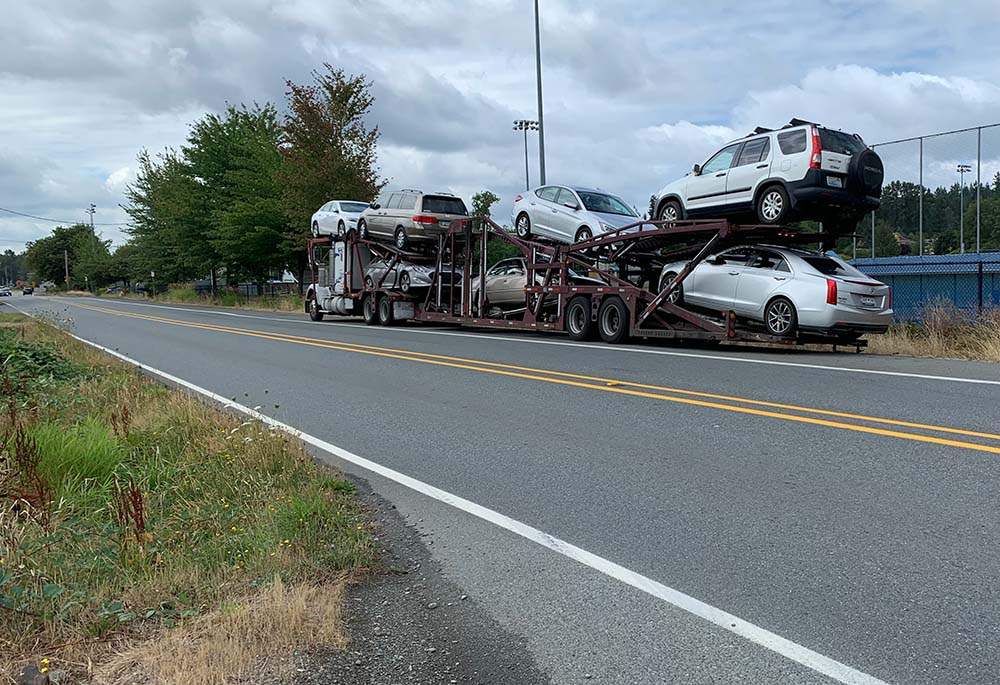 Expedited delivery
Sometimes it happens that you need to transfer your car urgently. With Expedited car shipping, you can transport your vehicle quickly, no matter what type it is. We offer an expedited delivery service which is suitable for a quick solution. Our service will make sure that you spend minimum time and effort. We are ready to deliver your vehicle on time.
Most asked questions
Open trailer will always be the cheapest way to transport a car. Open trailer often costs 30-50% less than an enclosed trailer.

Yes, you can put your stuff up to 150 pounds in the trunk or in the backseat. If you want to load a full car, you can negotiate with the driver directly for a certain fee. The amount can range from $100 to $300 to avoid being overweight. Please note that the driver is not responsible for your belongings.

Yes, if possible, you should be present when you give your car and when you receive it. Sometimes there are cases when we can do this without the presence of the owner. It will record all this on photo and video shooting.

The insurance covers your car from minor to major damage all the way. The driver must inspect your car before loading and give you a copy of the inspection. If your car has parts that are loose, they can fly away on the way. If you choose to transport in open trailer the insurance will not cover those loose or broken parts.
We help you transportation your vehicle
Using our service is easy, you don't need to think about where to bring the car and where to pick up. Affordable transportation solutions.
Lear How It Work