Professional

car shipping company that will take the stress out of your life
Spend time on your business, not searching for a carrier. Get transportation in Spokane, WA from $0.42/mile
Because the car is the primary mode of transportation for nearly 220,000 Spokane, WA residents, automobile travel is an important part of life. Finding a reliable carrier for your vehicle is an important step to moving quickly from or to Spokane. It is important to save not only money but also time.
Schedule anytime to pick up your car

Regular and & expedited car delivery

Insurance covers all unforeseen events
Our carrier services in
Spokane, WA
We have options suitable for transporting your vehicle to where you need it. Each of them includes insurance to transport your car.
If you have a luxury car, a covered car trailer service is more appropriate for you.
Choose any suitable trailer for your car, and we will transport it to the specified place at the specified time.
Standard

Open Car Trailer

$$

Basic and affordable Insurance included

Premium

Enclosed Trailer

$$$

Suitable for premium Insurance included
Affordable
car shipping service

near Spokane, WA
Locations within a 40-mile radius of Spokane, WA are considered affordable to our customers at the same price as Spokane residents
Although the city is not very large, there are many small towns surrounding it, making it very popular with trucking companies. Thanks to the I-90 expressway that runs through the city, carriers can pick up and deliver vehicles going from west to east or in another direction.
As carriers, we also cover other areas close to the city, such as Airway Heights, Spokane Valley, Liberty Lake, and Coeur d'Alene, which are growing rapidly.
Small towns within a 40-mile radius of Spokane, WA are considered available for car shipping service. We have local drivers in some towns who pick up these vehicles and deliver them to their point of origin, after which they will be loaded onto a specific truck for onward transport.
The transportation radius includes cities such as Deer Park, Spangle, Rockford, Cheney, Medical Lake, Davenport and Long Lake. Frequent customers are people who move for work, as well as among the military there is often a need for car transportation. It is safe to say that Spokane County is available for relocation.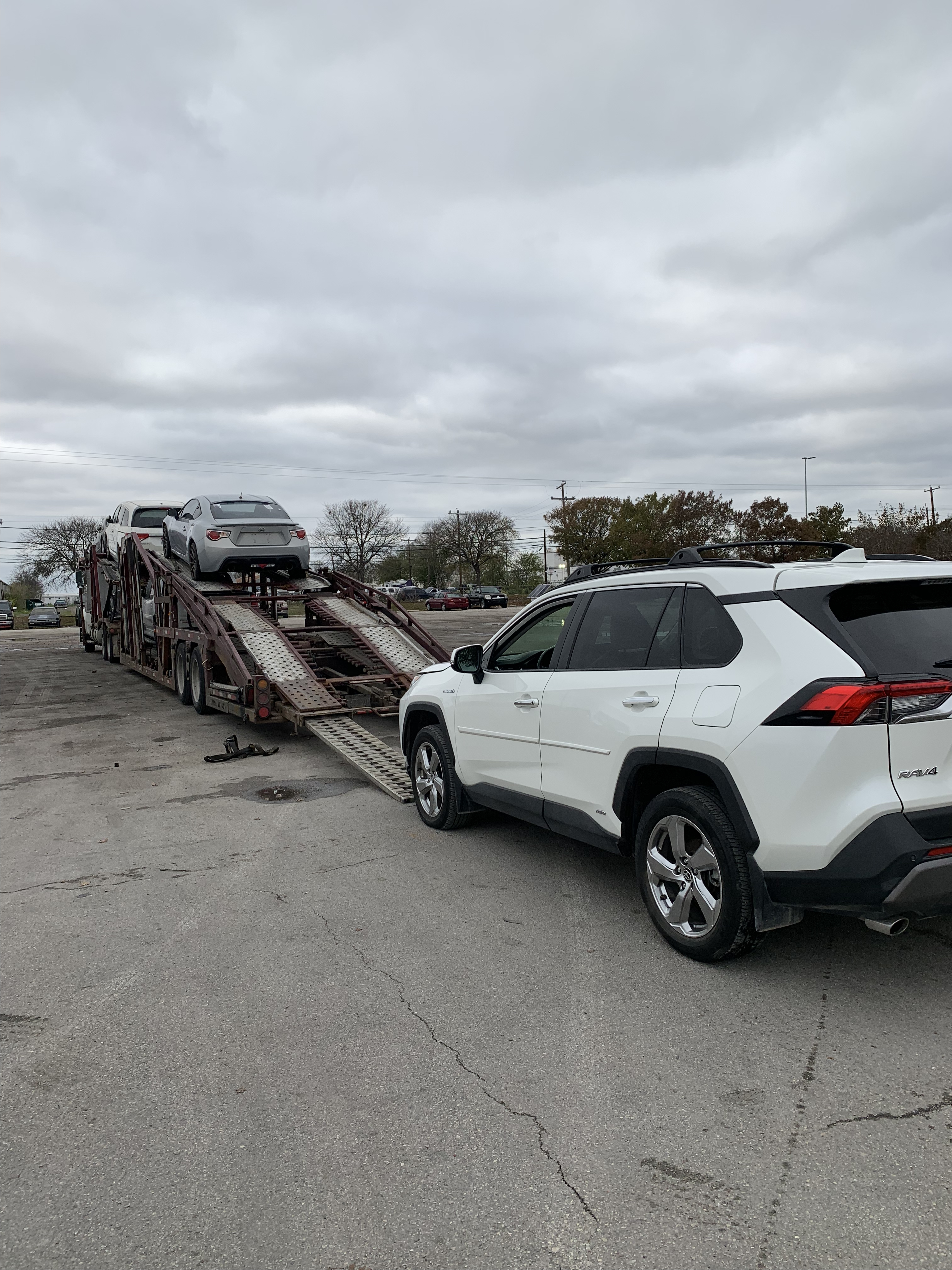 Car shipping

in Spokane, WA
We have an extensive network of car carriers who will ship your car from anywhere in the country to Spokane, WA at any time.
Car shipping to the city of Spokane, WA is a daily job for car movers, it won't be hard for the company to find a place for your vehicle. That's because many car carriers pass through this city, heading either west or east.
You could say that the city is a transit point for car carriers in Washington state and many other destinations.
Trucks going to Seattle, Ritzville, Moses Lake and Ellensburg use the I-90 expressway through the city of Spokane, WA.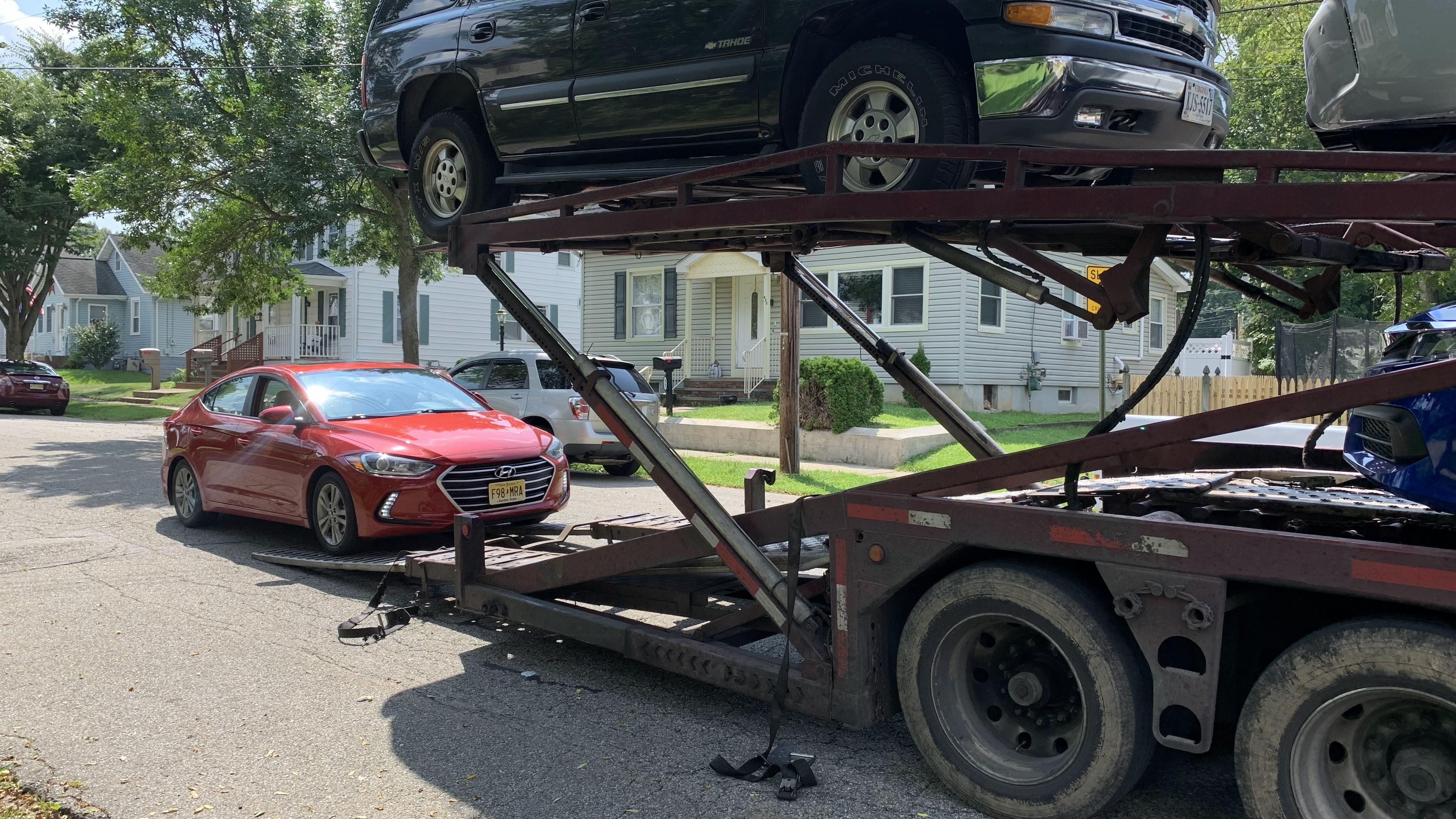 Car Shipping Services
You Can Trust
Our company sees no problem with the availability of auto transport from Spokane, WA in any direction.
A car shipping company does not need to be in Spokane or nearby in order to move your car. If there is a customer who needs a car moved from Spokane, we look for all companies that work or pass through this route.
We can tell you that there are two or three car haulers with laden vehicles leaving the city of Spokane in the east and west directions.
Don't worry, we'll always find room on the trailer for your car for any destination.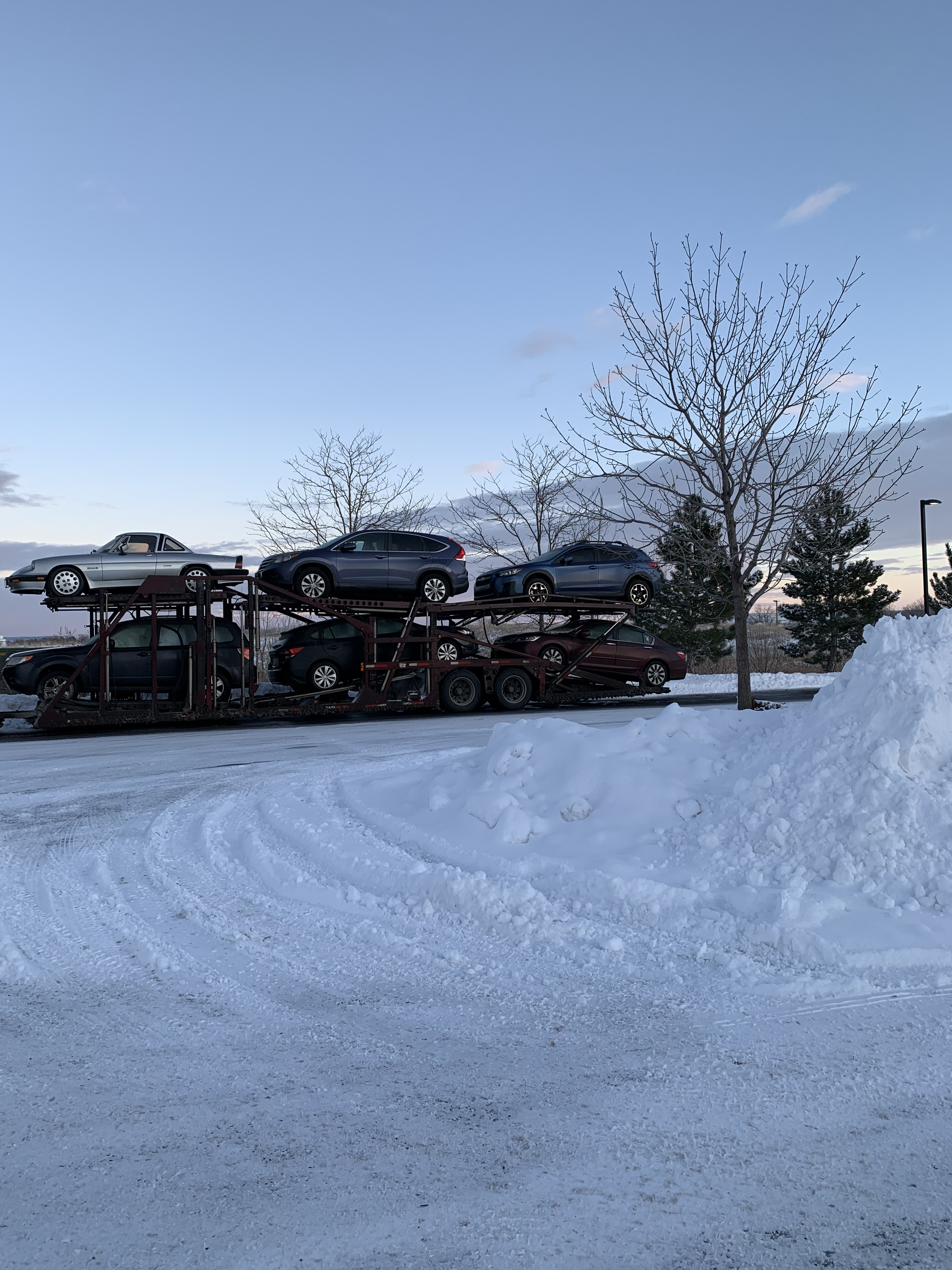 How car shipping works in Spokane, WA
At first glance, transporting a car seems simple, but it really isn't, there are peculiarities in the city of Spokane.
Before we send a driver to load a customer's vehicle, we consider the weight and size of the customer's vehicle, and then determine what type of trailer can be used to transport the vehicle.
Some roads in the city of Spokane allow you to drive up in a semi truck and sometimes there are times when the address is off the I-90 expressway or the customer meets in a large parking lot available for semi truck. If this option is not suitable, we are looking for a local driver who will do the job.
The second important point is that the truck driver checks to see if he can load the car directly to the client's address. He then coordinates all the details of the car loading process with the client so that everything goes safely for both the car driver and the client.
A certain travel time is calculated in advance and agreed upon with the client. It will also be available through the tracking system.
The third point is the final and no less important for both the client and the driver. It is important that the driver unloads in a safe place for the client, so that the client can check his car and make sure that nothing has happened to it during transportation.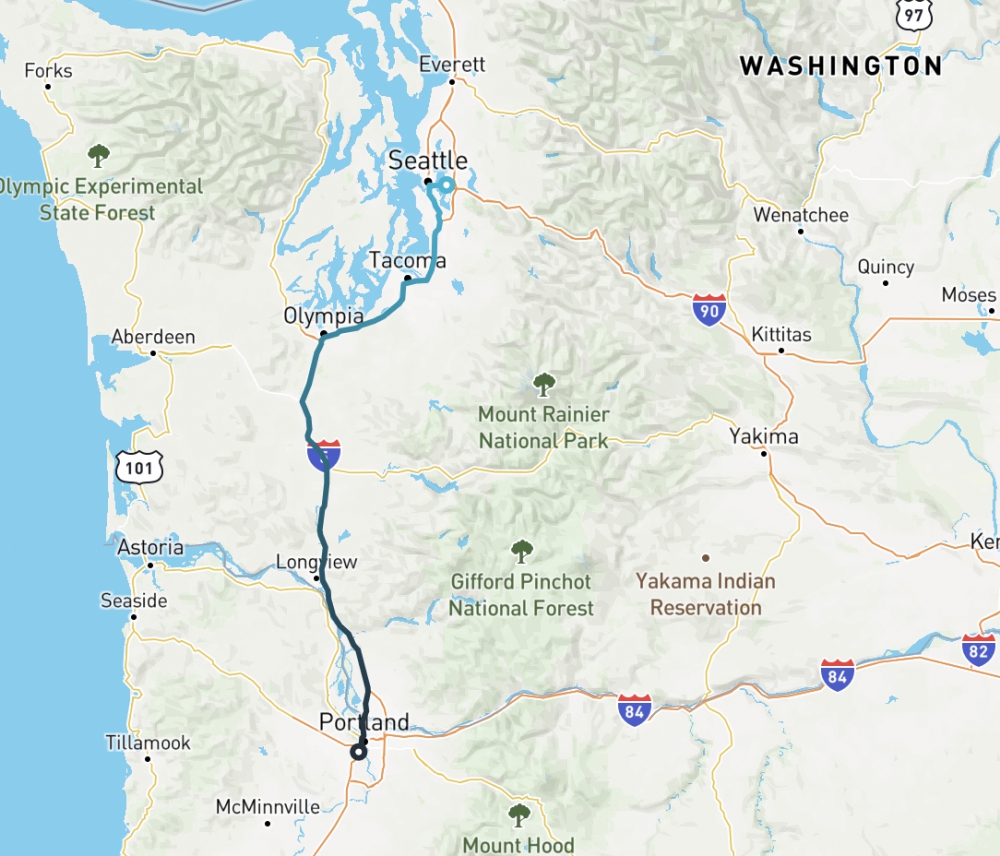 How much does it
cost & delivery time
Shipping rates for vehicles to or from Spokane, WA are calculated on a case-by-case basis. The cost may vary depending on the size of the car, weight, its working condition and any modifications, seasonal demand and type of transport.
You can find out the exact price and delivery time of the car by filling out our online form. There you can immediately arrange delivery.
DA Shipping Auto Transport will provide the best service, reliable delivery and the best price in the industry.
List of car shipping costs in Spokane, WA
| Shipping From/To | Car Types | Delivery time | Cost |
| --- | --- | --- | --- |
| Seattle, WA - Spokane, IL | Coupe | 1 days | $493.83 |
| Spokane, WA - Chicago, IL | Sedan | 3-4 days | $1,285.92 |
| Spokane Valley, WA - Arlington, VA | SUV | 4-7 days | $1,785.74 |
| Wilmington, DE - Davenport, WA | Minivan | 5-8 days | $2,243.80 |
| Coeur d'Alene, ID - Baltimore, MD | Pickup | 5-7 days | $2,069.04 |
List of popular routes related to Spokane, WA
1.

Spokane, Washington - Atlanta, Georgia

2.

Spokane, Washington - Savannah, Georgia

3.

Indianapolis, Indiana - Spokane, Washington

4.

Portland, Oregon - Spokane, Washington

5.

Richmond, Virginia - Spokane, Washington

6.

Cleveland, Ohio - Spokane, Washington

7.

Spokane, Washington - Mobile, Alabama

8.

Boston, Massachusetts - Spokane, Washington

9.

Spokane, Washington - Jacksonville Florida

10.

Tampa, Florida - Spokane, Washington
List of popular routes within Washington state
1.

Spokane, Washington - Seattle, Washington

2.

Spokane, Washington - Savannah, Georgia

3.

Tacoma, Washington - Spokane, Washington

4.

Richland, Washington - Spokane, Washington

5.

Pasco, Washington - Spokane, Washington

6.

Spokane, Washington - Yakima, Washington

7.

Ellensburg, Washington - Spokane, Washington

8.

Spokane, Washington - Olympia, Washington

9.

Everett, Washington - Spokane, Washington

10.

Miami, Florida - Spokane, Washington
Successful

shipping

Each shipment is individual and limited to days. You can see our successful deliveries to our customers. We make every effort to make every customer happy and satisfied.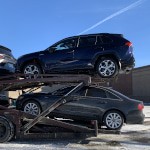 Spokane, WA - Cleveland, OH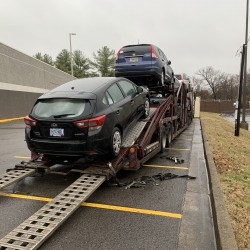 Tacoma, WA - Butte, MT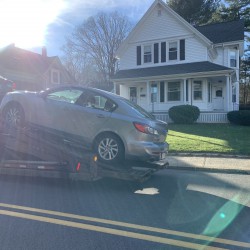 Seattle, WA - Portland, OR
Most asked questions
How much does it cost to ship a car? It will be cheaper when hauling an open trailer, and it depends on the type of vehicle you have and the distance you need to haul the car. Prices can range from $0.42/mile to $1.52/mile.

Our recommendation. It's better to trust a company that has experience, and your car will be fully insured. If you drive yourself long distances - it's not a good idea, anything can happen on the road, and in terms of saving money there is not much difference.

Yes, you can put things up to 150 pounds in the trunk or in the back seat. If you want to load a full car, you can negotiate the fee directly with the driver. The amount can range from $100 to $300 to avoid overweight. Please note that the driver is not responsible for your belongings.

Insurance covers your car from minor to major damage all the way through. The driver must inspect your vehicle before loading it and give you a copy of the inspection. If your car has loose parts, they can fly off on the road. If you choose to ship in an open trailer, insurance will not cover these loose or broken parts.
We are a dependable auto shipper in Spokane, WA
Using our service is easy! You don't need to think about where to bring the car and where to pick it up. Affordable transportation solutions.
See all services in Spokane, WA